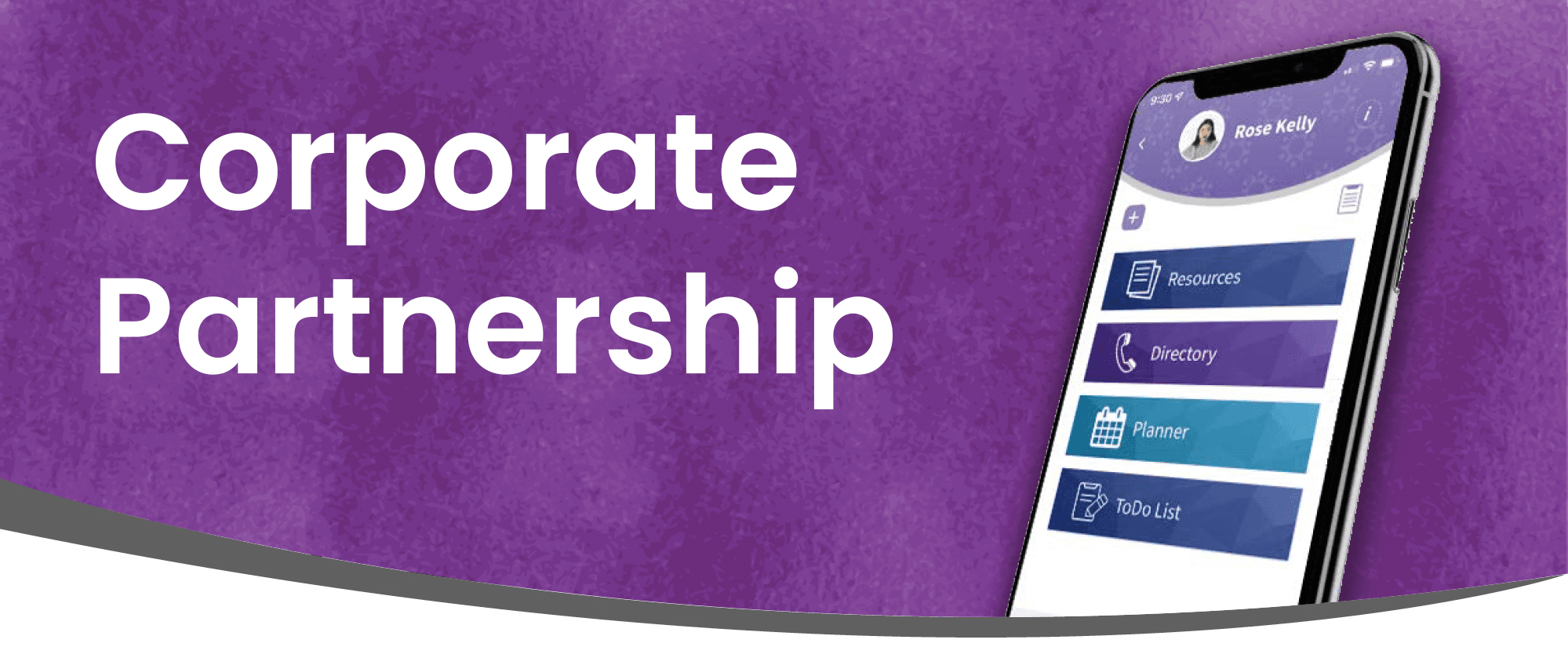 Corporate Partnership Options:
$5,000 Per Agency for 1-Year
$10,000 Per Agency for 2-Years
$15,000 Per Agency for 3-Years
Customized partnerships are available.
Corporate Partnership Benefits Include:
Logo and Company Description on OhanaLink Purple Landing Page

Logo Placed on OhanaLink Purple Materials (posters, sheets, email)

Logo and Link in Purple Connect Newsletters

Feature Articles Purple Connect Newsletter*

Agency Recognition
*Company supplied content

Corporate Partnerships are valid for 12, 24 or 36-months.


Schedule a call today!


See what OhanaLink Purple can do for your local domestic violence agency. Contact us today to discuss the OhanaLink Purple Corporate Partnership.